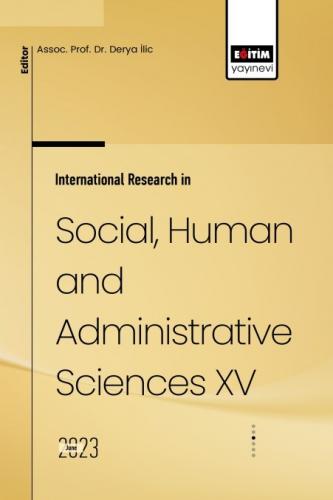 International Research in Social, Human and Administrative Sciences XV
Havale/EFT ile
:
109,25TL
9786256489363
363534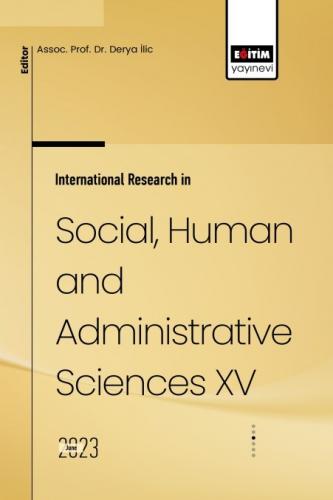 https://www.egitimyayinevi.com/international-research-in-social-human-and-administrative-sciences-xv
International Research in Social, Human and Administrative Sciences XV
Knowledge is the only tool for human beings not only to survive and maintain life at the same level but also to develop. Scientific research strengthens the power of the knowledge and information society with the help of interdisciplinary approaches. The popularity of interdisciplinary studies has increased in recent years. Interdisciplinary studies bring synthesis of ideas and the synthesis of knowledge from many disciplines. Scientific research books are mostly published in order to support the need arising in this framework. Results and solutions can be applied to many needs of the society, which results to be one step closer to great innovations in different fields. For this reason, this book is composed of six chapters from many disciplines of social and human sciences. First chapter involves an analysis of the mediating role of work engagement in justice-turnover intention relationship through a quantitative study on Turkish and US culture samples. Two models are being put forth in the light of various theories. In the second chapter the relationship between psychological capital and burnout is being discussed with a quantitative study on the employees of Nevşehir municipality in Türkiye. Differences of visionary, transformational and charismatic leadership characteristics are being investigated with a conceptual study in the fourth chapter. The following chapter contains a study in the area of tourism. Uşak province is being examined as a case study for analyzing of destination planning. A quantitative research on examining the relationship between the shoe style selection and demographical characteristics are being discussed in the last chapter.
Açıklama

Knowledge is the only tool for human beings not only to survive and maintain life at the same level but also to develop. Scientific research strengthens the power of the knowledge and information society with the help of interdisciplinary approaches. The popularity of interdisciplinary studies has increased in recent years. Interdisciplinary studies bring synthesis of ideas and the synthesis of knowledge from many disciplines. Scientific research books are mostly published in order to support the need arising in this framework. Results and solutions can be applied to many needs of the society, which results to be one step closer to great innovations in different fields. For this reason, this book is composed of six chapters from many disciplines of social and human sciences. First chapter involves an analysis of the mediating role of work engagement in justice-turnover intention relationship through a quantitative study on Turkish and US culture samples. Two models are being put forth in the light of various theories. In the second chapter the relationship between psychological capital and burnout is being discussed with a quantitative study on the employees of Nevşehir municipality in Türkiye. Differences of visionary, transformational and charismatic leadership characteristics are being investigated with a conceptual study in the fourth chapter. The following chapter contains a study in the area of tourism. Uşak province is being examined as a case study for analyzing of destination planning. A quantitative research on examining the relationship between the shoe style selection and demographical characteristics are being discussed in the last chapter.

Basım Tarihi

:

Haziran 2023